WHAT IS THE MELANIN ON THE MAP TRAVEL TRIBE?
Our Travel Tribe is a resource filled, learning community centered around building, scaling and monetizing your Travel Brand/ Online Business. Our 200+ Travel Tribe Members have monthly access to expert training, updated social media growth strategies, bi-monthly masterclasses and ongoing support as they build their brands & businesses.
We know how difficult it is to build a brand, having built our own to over 40,000+ travel lovers, but with the right strategy & ongoing resources, that journey doesn't have to be a difficult one.
Here in our tribe we make it our mission to provide you with the tools, resources and real life experiences/ insight from those who've done it!
Whether trying to be an expert Travel Agent, Aspiring Influencer, Content Creator, our masterclasses & Tribe Material give you the blueprint so you don't have to go it alone; as long as you're willing to do the work!
​
By joining our Social Media Travel Tribe Coaching you'll receive the following:
Bi-Monthly Masterclasses- Twice a month we bring in various experts in the industry to get direct training & assistance. This is where we get to "pick the brain" of your favorite influencers, travel agents, content creators & more in a live intimate masterclass session exclusive to Tribe Members.
Social Media Audit- Upon joining, you'll receive your welcome call/ social media audit where you dig deep on your social media pain points and overall goals with Melanin On The Map Founder, Ashley McDonough. This will help us see the foundation you're working with as you build out your brand. We'll look further into content creation, insights & better understand what's working/ what's not to set up a monthly strategy.
Monthly Accountability Calls- We know sometimes as business owners you need an outside voice to hold you accountable to hitting your monthly goals. Look no further because in addition to our social media audit, you'll have monthly access to chat one on one with Founder Ashley McDonough if need be. This allows you to get additional help outside of the material you'll earn in the masterclasses.
Expert Training- Save thousands of dollars by getting access to all our expert training directly in our tribe. We take pride and serving as a hub of information to social media growth, influencer marketing and building an online business.
FREE EBOOK ACCESS- Access all MOTM Travel Tribe eBooks past and future at no additional cost.
Discounted MOTM Group Travel - Receive lifelong MOTM Group Trip discounts as an exclusive member of our Melanin On The Map Family.
READY TO JOIN THE FAMILY? JOIN TODAY FOR JUST $39.99/ month.
​
(Cancel anytime no penalty, No refunds)
But don't take our word from it.... hear from our REAL TRIBE MEMBERS directly aboard!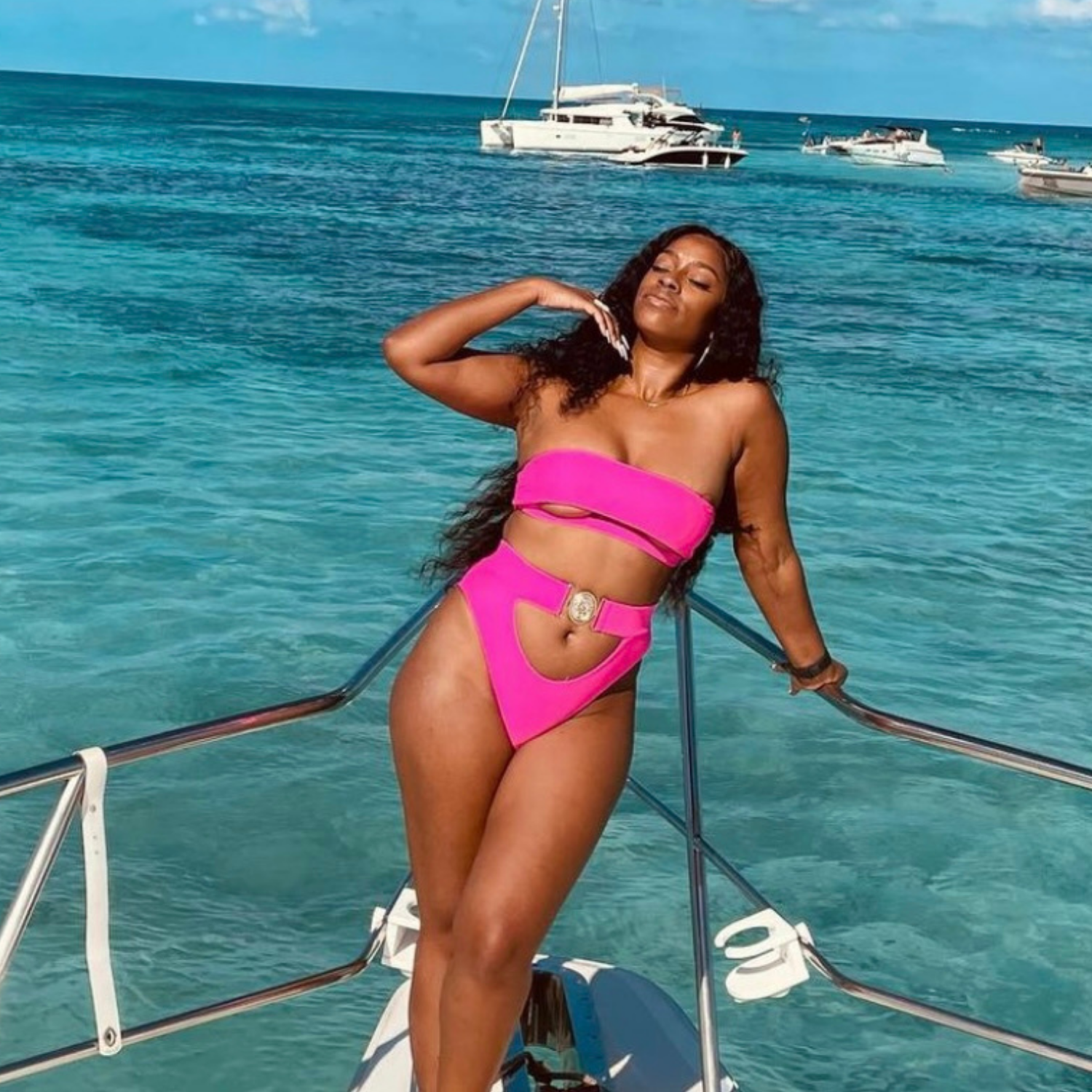 Melanie Fuller
@traveling.auntie
"Ashley has been extremely helpful in my journey of figuring out how to monetize through travel. She was so helpful in giving me the tools, resources and essentially full blueprint on how to be successful at it.
Now because of that moment and shift I was able to quit my 6 figure job and travel full-time, and don't know if I'm EVER going back to the states lol.
I appreciate her so much because she was a huge part of helping this intangible dream become a reality
My advice to anyone considering working with her.... work with her now, because the price is going up lol!"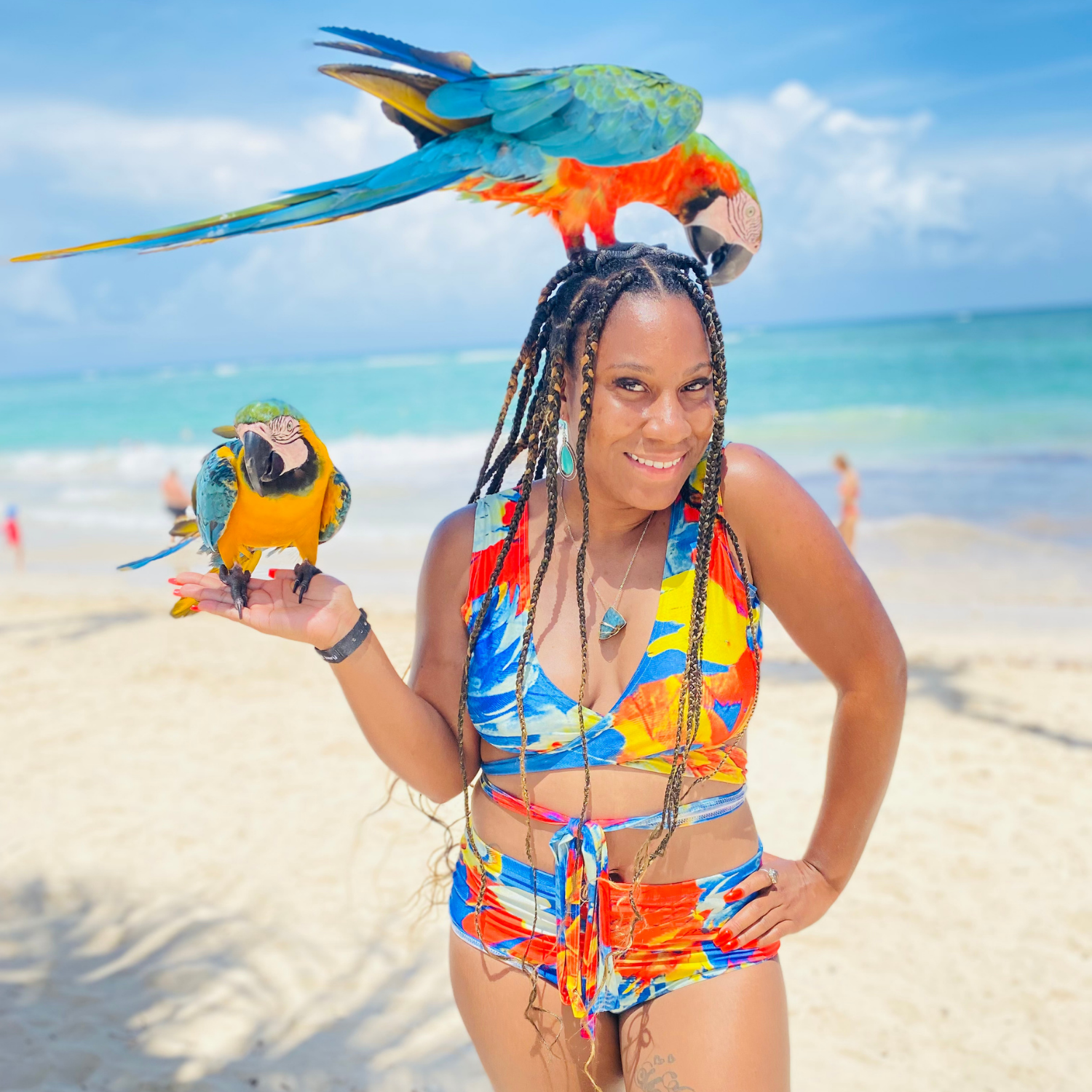 Daria Stephens
@passportsonpurpose
"From Day 1 Ashley has been there every step of the way! She always makes sure you have the information you need to accomplish YOUR personal goals in this travel business! Anytime you have a question, concern or just need some real solid advice on why you're stuck she's there!! It's always love and always real! There is a lot of people who claim they want you to win but don't want to share how to get there… Anything that you need to WIN in this business the information is shared! You just have to do the work! So happy to have her as a coach & friend. Truly is a genuine person from inside out!! Social media Queen!! "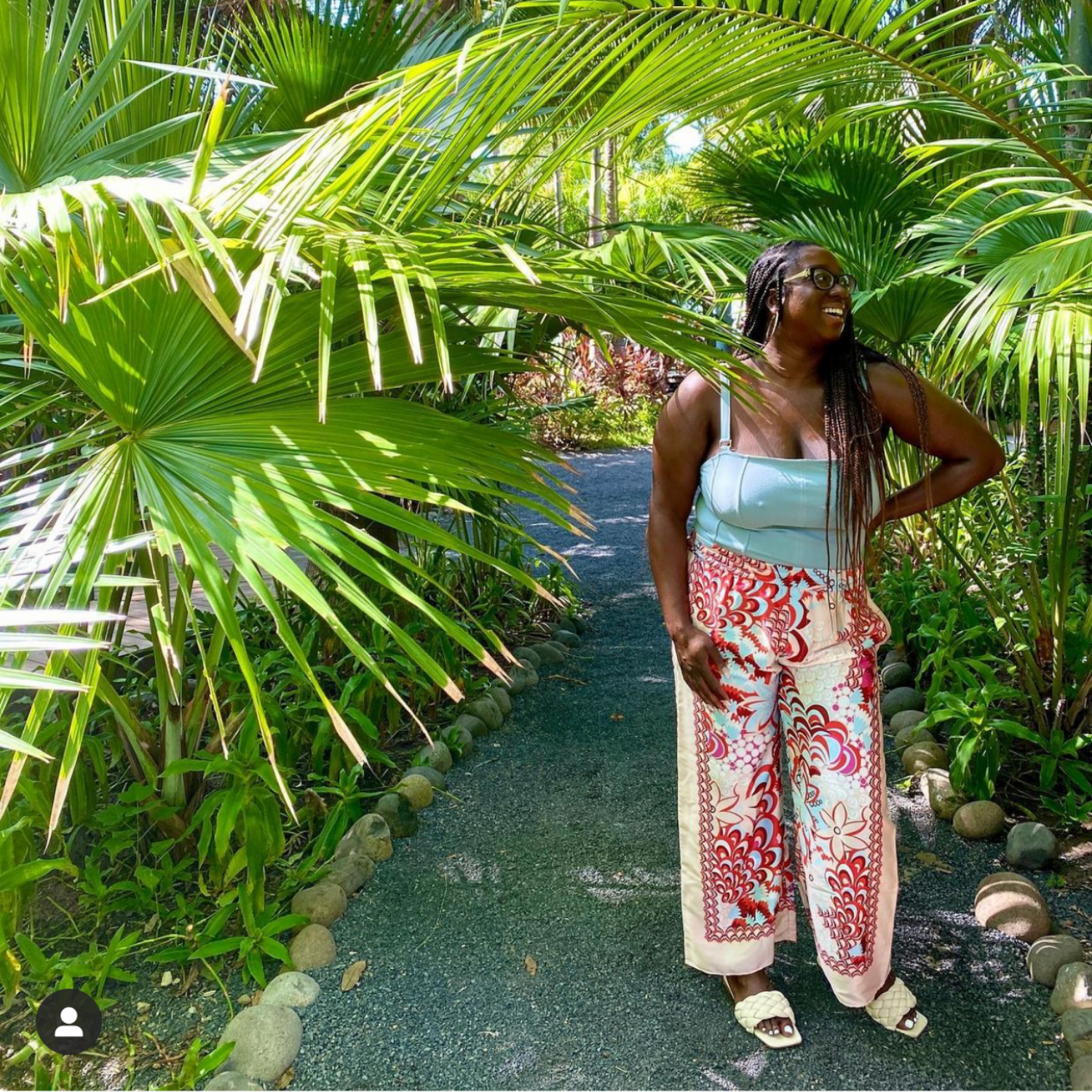 Danessa Claye
@navigatewithness
"From the moment I met Ashley she has been simply AMAZING! I can truly say that she is a gem that I look up to. She went from fellow lover of travel on Instagram to a mentor, and friend! She has guided, coached, & encouraged me in so many different ways in such a short period of time! She stays on top of me and pushes me to my greatest potential, and for that I'm truly grateful! She has become the catalyst in my life that has allowed me to achieve a long-term goal of mine. Regardless of the time of day, she is always a phone call or text away. It could be the silliest of questions, or the most in-depth, and she always has an answer or line of support to provide me with. It's not too many Ashley McDonough's in this world, but I'm Blessed to be able to have her in my life ! "